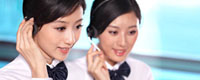 Tel: +86-020-8188333
Mobile: +86-131-68892324
E-mail: info@bsh-wireless.com
E-mail: coobelee@126.com
Add: Tian An Hi-Tech Park,Panyu District,Guangzhou,China
Skype: coobe-lee




Our Mobile Signal Boosters
are extremely simple to install and are guaranteed to dramatically boost your phone and 2G signal.
They work by collecting a GSM phone signal over a wide spectrum, then amplifying that signal into your home and office. Taking only a few minutes to install, youll instantly see a dramatic improvement in your phone signal.
Every kit comes with easy-to-follow instructions,Should you need any help choosing the right kit for you, then please get in touch and we will be more than happy to help.
Mobile Boosters for the Home or Office


Our products include 2G GSM&CDMA two primarily, Square range from 100 to 1000 square, Such as need more coverage, you can choose our target columns engineering cell phone signal amplifier;
We form a complete set of equipment are included in the product price, If you need a better signal effect, Can reach our goal to choose other accessories;


Total: 5
Page: 1 / 1
First
←Previous
Next→
End