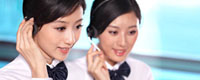 Tel: +86-020-8188333
Mobile: +86-131-68892324
E-mail: info@bsh-wireless.com
E-mail: coobelee@126.com
Add: Tian An Hi-Tech Park,Panyu District,Guangzhou,China
Skype: coobe-lee





Wireless network card (Mobile Broadband USB Dongle)

Wi-Fi wireless card terminal equipment,Equivalent to a wired modem.
It can be anywhere have a wireless phone signal coverage, using a mobile phone SIM card to connect to the Internet.
Suitable for mobile office online, or unplugged network cable inconvenient places.
With our mini relay amplifier supporting the use, transmission efficiency and transmission distance will be better.

It can also be used as a road test network signal, if higher requirements of the professional road test networking products you can contact us, we have the corresponding products.



LTE Drive Test Instrument

Android is a smartphone based commercial test software, supports all network standard internationally including FDD LTE and TDD LTE, including (2G, 3G, 4G, etc.).

Support for all network application testing, including voice, FTP, streaming media, e-mail, etc.,.


In the case of Configuration Voice Quality Testing module, enabling a single handset testing support, including MOS, including voice, VOIP, streaming media, user perceived quality test. (QOS)

With indoor and outdoor measurements.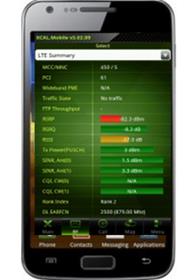 Total: 5
Page: 1 / 1
First
←Previous
Next→
End