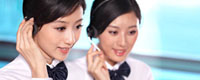 Tel: +86-020-8188333
Mobile: +86-131-68892324
E-mail: info@bsh-wireless.com
E-mail: coobelee@126.com
Add: Tian An Hi-Tech Park,Panyu District,Guangzhou,China
Skype: coobe-lee




Product name : HUAWEI E5776 4G 150Mbps LTE Mobile WiFi Modem

Product No. : 201592516222
Details:

HUAWEI E5776s-32 4G 150Mbps LTE Cat 4 Pocket Mobile WiFi Wireless Hotspot Modem
BRAND NEW AND FACTORY UNLOCKED

Pentaband LTE FDD and Quadband 3G WCDMA

Support 10 WiFi devices simultaneously

Huawei E5776 4G LTE Mobile WiFi Hotspot is the world's first LTE Cat4 LTE MiFi, which support data rates of 150Mbps downstream and 50Mbps upload speed. Up to 10 WiFi devices could access internet via WiFi. The 1.45 inch wide screen displays all relevant data such as battery level, volume consumed and network availability. There are many branch modelfor this Cat4 LTE Hotspot, such as HUAWEI E5776s-860, HUAWEI E5776s-32, HUAWEI E5776s-22, HUAWEI E5776s-501, HUAWEI E5776S-420, HUAWIE E5776s-922, HUAWEI E5776s-601 etc..

Below are the 4G, 3G and 2G Frequency band that the brach model could support:


HUAWEI E5776s-860:

* LTE-TDD 2300/2600MHz

* LTE-FDD 2600MHz

* TD-SCDMA/WCDMA

* GSM/GPRS/EDGE


Huawei E5776s-601

* 4G LTE-TDD 2300MHz

* 4G LTE-FDD 1800/2600MH

* 3G WCDMA 900/2100mhz

* 2G GSM/GPRS/EDGE 900/1800 MHz
Huawei E5776s-922

* 4G LTE-TDD 2300/2600MHz

* 4G LTE-FDD 1800/2600MHz

* 3G TD-SCDMA/WCDMA 900/2100mhz


HUAWEI E5776s-32:

* LTE FDD 800/900/1800/2100/2600MH

* UMTS 850/900/1900/2100MHz

* GSM 850/900/1800/1900MHz


HUAWEI E5776s-22:

* LTE-TDD 2600 MHz
* LTE-FDD 800/1800/2600 MHz
* UMTS 900/2100 MHz
* GSM 900/1800 MHz


HUAWEI E5776 FDD Version Specifications:

* LTE FDD 2600/2100/1800/900/DD800MHz

* LTE TDD 2600/2300 MHz

* UMTS/HSPA+ 900/2100MHZ

* TD-SCDMA

* GSM/GPRS/EDGE 850/900/1800/1900 MHz

* Supports 10 simultaneous devices

* DL speed: Up to 150 Mbps

* UL speed: Up to 50 Mbps

* 1.45TFT screen

* 2x2 MIMO

* battery 3000mAh

* MicroSD card slot

* Quick start in 5 second

* OS: Windows XP/Vista/7,Linux, Mac OS