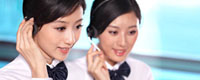 Tel: +86-020-8188333
Mobile: +86-131-68892324
E-mail: info@bsh-wireless.com
E-mail: coobelee@126.com
Add: Tian An Hi-Tech Park,Panyu District,Guangzhou,China
Skype: coobe-lee




Product name : SYV-50-5 Coaxial Cable

Product No. : 201591013379
Details:

High Quality SYV-50-5 Coaxial Cable
Specifications

even characteristic impedance.
low loss
low propagation delay
minimum attenuation.

The products is manufactured according to the standards of GB/T14864-1993"Solid Polyethylene Insulated RF Cable"

It is used in the fields of radio-communication,electronic equipment system and connectors etc.

Environment temperature:-25°C~70°C

The cables have even characteristic impedance.
Low loss,low propagation delay and minimum attenuation.