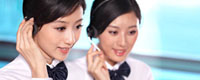 Tel: +86-020-8188333
Mobile: +86-131-68892324
E-mail: info@bsh-wireless.com
E-mail: coobelee@126.com
Add: Tian An Hi-Tech Park,Panyu District,Guangzhou,China
Skype: coobe-lee




Product name : 3G21002W

Product No. : 20159994917
Details:

2W 3g mini repeater 2100mhz,small size cell phone signal repeater/amplifer 33dBm


Product Description

2W mini outdoor cellular cell phone repeater wcdma 2100mhz
Features:
1.Monitoring software can be upgraded locally or remotely.
2.Wide dynamic range, low power consumption and noise figure. Protection from over voltage, over current and over temperature
3.High isolation from uplink to downlink to improve high stability.
4.High reliability and MTBF≥100,000 hours
5.Perfect remote and local network monitoring function.
6.Avoid interference from co-frequency
7.Enlarge the coverage area with omni directional antenna
8.Extend the signal distance of base station
9.Backup batteries
10.Main module self-test and auto alarm.
11.Door open alarm
12.ALC(auto level control) ,etc.
2W 900MHz Repeater

Product Feature
2W mini outdoor cellular cell phone repeater gsm900
1, Application in entire edifice indoor-used or large area outdoor coverage.
2, Cover about 10000~ 50000 m² without block or obstruct.
3, High linear design, low interference to BTS.
4,High efficient fasion radiator, high-performance waterproof chassis, application in outdoor.
5,ALC function designed.
6,Manual gain control function.


2W mini outdoor cellular cell phone repeater 3g


Technical Specification:

Working in-band

(

Max. Gain

)

Nominal Output Power -5dB

Frequency Tolerance (ppm)

Gain Adjustment Step (dB)

Nominal Output Power -5dB

Gain

Adjustment Range

(dB)

Nominal Output Power -5dB

Gain Adjustable Linear(dB)

Nominal Output Power -5dB

Nominal Output Power -5dB

Nominal Output Power -5dB

Inter-modulation Attenuation (dBc)
Applications:
3g mini repeater is To expand signal coverage of signal blind areas where signal is weak or unavailable.
Indoor: Hotels, Exhibition Centers, Basements, Shopping Malls, Offices, Packing Lots etc.
Outdoor: Airports, Tourism Regions, Golf Courses, Tunnels, Factories, Mining Districts, Villages etc.

mini 2w 3g repeater Standard Package
1) AC power cord EU standard/ US standard/ UK standard 1PCS
2) Installation kit 1PCS
3) User manual 1PCS

Recommended Accessories
1) Donor antenna: Outdoor Panel Antenna ( 12dBi, 824-960Mhz )
2) Service antenna: Omni Ceiling Antenna ( 3dBi,824-960MHz)
3) 1/2" RF cable with connecter ( Cable length optional)
4) Splitter, coupler