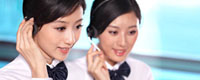 Tel: +86-020-8188333
Mobile: +86-131-68892324
E-mail: info@bsh-wireless.com
E-mail: coobelee@126.com
Add: Tian An Hi-Tech Park,Panyu District,Guangzhou,China
Skype: coobe-lee




Product name : 4G10W

Product No. : 201597152816
Details:
Cellular Repeaters Dual-Band, Tri-band Cell Phone Signal Repeater GSM DCS 3G 4G LTE 900 1800 2100 2600MHz
Quick Details

Model Number: 900/1800/2100/2600 MHz
3G 4G LTE Repeater: 2W 5W 10W
Quad Band Cell Repeater: 900/1800/2100/2600 MHz
3G Repeater: 2100MHz Repeater
4G Repeater: 2600MHz
Cell Signal Booster: Min. 90dB
AGC Control Range: Min 40dB (+/-2dB)
Ripple in Band: -45dBc
RF Connector: N-type Female
Power Supply: DC -48V / AC220V/110V (+/-15%),




Features:


1, high system gain and the gain is continuously adjustable;
2, full duplex operation, high / down isolation;
3, with automatic start and stop function devices, reducing the demand for professional engineers;
4, two-port standard design, installation is very easy;
5, the device uses the Integration of methods to improve stability of the equipment;
6, using ALC control, continuously adjustable output level;
7, intelligent monitoring, fault alarm and remote maintenance (remote feature is optional);
8, high linearity power amplifier, stable performance;
9, the design of lightning protection, lightning protection systems.

Scenario:

In order to expand the coverage of fill signal blind area, the signal is weak or unavailable.
Outdoor: Airports, tourism regions, golf courses, tunnels, factories, mining districts, villages and so on.
Indoor: Hotels, exhibition centers, basements, shopping malls, office buildings, and other packaging area.



NOTE:


Mainly applicable to this case:
Repeaters can find the installation place can receive pure BTS signal at strong enough level relay station as the reception level should exceed -70dBm; and to meet the requirements of the antenna isolation, in order to avoid self-oscillation.


Items

Quad Band Cell Signal Booster Fiber Optical Amplifier 900/1800/2100/2600 MHz 2G 3G 4G LTE Repeater

Frequency Range

Uplink

890-915MHz / 1710-1785MHz / 1920-1980MHz / 2600MHz

Downlink

935-960MHz / 1805-1880MHz / 2110-2170MHz / 2600MHz

Output Power

Uplink

Downlink

Working Bandwidth

Various bandwidth is available upon request

Gain

AGC Control Range

Gain Control Range

VSWR

Ripple in Band

Inter modulation attenuation

Spurious

Emissions

9KHz-1GHz

1GHz-12.75GHz

RF Connector

I/O Impedance

Noise Figure

Group Time Delay

Temperature Range

-25 degree Celsius to +55 degree Celsius

Relative Humidity

MTBF

Power Supply

DC -48V / AC220V/110V (+/-15%), 50Hz/60Hz

UPS Backup Power Supply (Optional)

NMS Monitor Function(Optional)

Real-time alarm for Door Status, Temperature, Power Supply, VSWR, Output Power, Gain, Uplink ATT, Downlink ATT and etc.

Remote Control Module(Optional)

RS232 + Wireless Modem + Chargeable Li-ion Battery