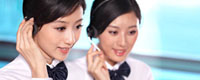 Tel: +86-020-8188333
Mobile: +86-131-68892324
E-mail: info@bsh-wireless.com
E-mail: coobelee@126.com
Add: Tian An Hi-Tech Park,Panyu District,Guangzhou,China
Skype: coobe-lee




Product name : 2G90020W2

Product No. : 201597101143
Details:
Tunnels, mines, farms, mountains phone signal amplification dedicated machine GSM20W repeater coverage projects

(This product we have 2W, 5W, 10w series)
1, high system gain and the gain is continuously adjustable;
2, full duplex operation, high / down isolation;
3, with automatic start and stop function devices, reducing the demand for professional engineers;
4, two-port standard design, installation is very easy;
5, the device uses the Integration of methods to improve stability of the equipment;
6, using ALC control, continuously adjustable output level;
7, intelligent monitoring, fault alarm and remote maintenance (remote feature is optional);
8, high linearity power amplifier, stable performance;
9, the design of lightning protection, lightning protection systems.



Scenario:



Outdoor: Airports, tourism regions, golf courses, tunnels, factories, mining districts, villages and so on.
Indoor: Hotels, exhibition centers, basements, shopping malls, office buildings, and other packaging area.



Mainly applicable to this case:


Repeaters can find the installation place can receive pure BTS signal at strong enough level relay station as the reception level should exceed -70dBm; and to meet the requirements of the antenna isolation, in order to avoid self-oscillation.


Technique Specifications:

-70 ~ -40dBm/FA (1.23MHz)

+33dBm/ ±3DBM Total Power

+37dBm/ ±3DBM Total Power

DC:48V/AC220V(50Hz)/AC110V(60Hz)(48V ±15%)

Working band (maximum gain)

Automatic level control (dBm)

20dB input signal increases

Intermodulation Attenuation (dBc)

Real-time alarm, door status, temperature, power, voltage standing wave ratio, output power

RS232 or RJ45 + Wireless Remote Modem + rechargeable lithium-ion

1,GSM20W repeater station host: 1;

2,Repeater station installation accessories: 1 set;

3,Specification: 1;
Package also need other accessories:


1, receiving antenna: Yagi antenna or a plate antenna;
2, covering the antenna: Outdoor panel antenna or indoor ceiling antenna;
3, other engineering accessories: adapters, special cavity splitter and connecting feeder and so on! (Related accessories in the shop to buy!)