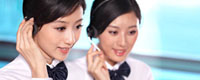 Tel: +86-020-8188333
Mobile: +86-131-68892324
E-mail: info@bsh-wireless.com
E-mail: coobelee@126.com
Add: Tian An Hi-Tech Park,Panyu District,Guangzhou,China
Skype: coobe-lee




Product name : 2G2W001

Product No. : 2015921666
Details:

If the other 2G GSM900 product signal effect none of the requirements, you can choose this enhanced products.This small area is suitable for home use.

NOTE:This product we have a larger product range of engineering models, if necessary, you can contact us.

Description:
1, two mold combine high signal quality
Combining two molds, the host is divided into three shield box.
Just the amplifier up, down, diplexers three strands signal isolation, and the housing interior with CNC machining. Greatly reducing the hosts in the internal signal generated from each string excitation interference, so that the signal quality is higher.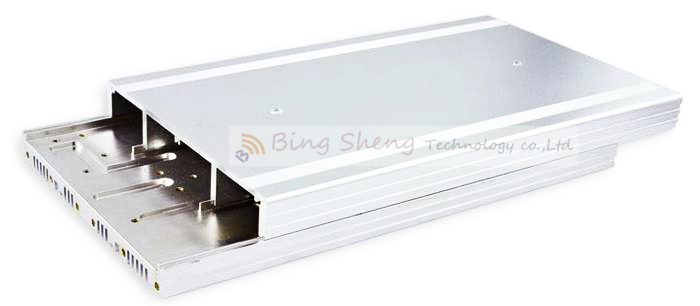 2,amplifier tubes full amplification by the United States, to ensure the best stability. Monitoring system-wide calculated, each signal is accurate. Down the line integral low noise and ALC control circuit, four pairs of power amplifiers, allowing the host time to work in the most stable state.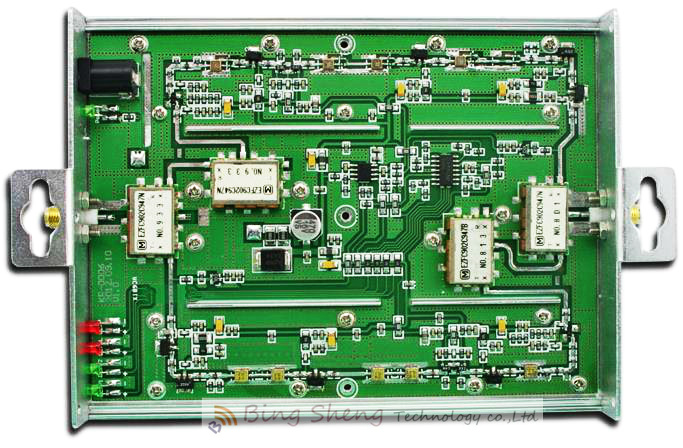 3.Work: Mobile working ,light is bright ,if not ,light does not shine; (function:test of mobile phone transmit signal,test of installation fault, test of host machine)
If the light are on under abnormal condition, in most cases are outdoor antenna received the signal was transmit by indoor antenna, please adjust the distance and position between inside and outside antenna
Power: Normal working, light is bright.
SignalSignal:Normal working(function:test of output power intensity by host machine )
One light is on which 30% power output by host machine; two lights are on by 60%,three lights are on by 100%
The outside input signal are weak, if no light is on, it might be already covered signal but didn't reach 30% output power.
Base StationBS:(Base Station)To be connecting outdoor antenna。Mobile StationMS:(Mobile Station)To be connecting Indoor antenna。






Technical Indicators - (Details click on the left index name)

Frequency GSM900: 890-915MHz, 935-960MHz
Output radiation power 13dBm (10mW)
Gain 65 ± 1dB
Power consumption 3.2W (Ultra Low Power)
Size 145 * 110 * 25
Package weight 0.8kg
ALC automatic control 30dB signal float
About coverage 0-600㎡
About band antennas 1-3
Suitable environment for home, small office
TOI> 45dBc
Fluctuation band ≤5dB
Impedance 50Ω
VSWR ≤1.5
Noise factor ≤5dB
Spurious emissions 9KHz - 1GHz: ≤-36dBm / 100KHz
1GHz - 12.75GHz: ≤-30dBm / 1MHz
Delay ≤5μs
SMA connector
Power input: AC100V-240V
Output: DC5V / 2A