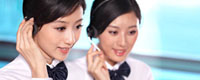 Tel: +86-020-8188333
Mobile: +86-131-68892324
E-mail: info@bsh-wireless.com
E-mail: coobelee@126.com
Add: Tian An Hi-Tech Park,Panyu District,Guangzhou,China
Skype: coobe-lee




Product name : 3G001L

Product No. : 2015828164126
Details:
LCD Display !!! Mini W-CDMA 2100Mhz Signal Booster 3G Repeater WCDMA Signal Repeater 3G Cell Phone Amplifier
LCD Display !!!
Mini 3G W-CDMA 2100Mhz Mobile Phone Signal Booster
+ Outdoor Antenna With 10 Meters Cable
+ Indoor Antenna


Up Link

Donw Link

Frequency Range

-70 ~ -40dBm/FA (1.23MHz)

55Db ±3db

60Db ±3db

Max Output Power

+17dBm/ ±3DBM Total Power

+17dBm/ ±3DBM Total Power

Power Supply

AC 110/220V (used AC/DC Adapter 5V dc)

Compact Design

Indoor Use

Item Diemension

130 x 100 x 20mm

Connect Mode

N connector

Ambient temperature

Signal coverage area :

1.Support Maximum coverage area is 500 square meters.
( Depend on the area condition)
2.One indoor antenna only use for about 100 square meters (in open space).
If want to make all use of 500 square meters which the host supports,
need to add more indoor antennas (about6-7) and power divider / splitter.

Unit Type: piece
Package Weight: 0.950kg (2.09lb.)
Package Size: 25cm x 10cm x 15cm (9.84in x 3.94in x 5.91in)